Opinion: Banks need to offer custodial, safe and secure crypto account systems for the general masses to adopt it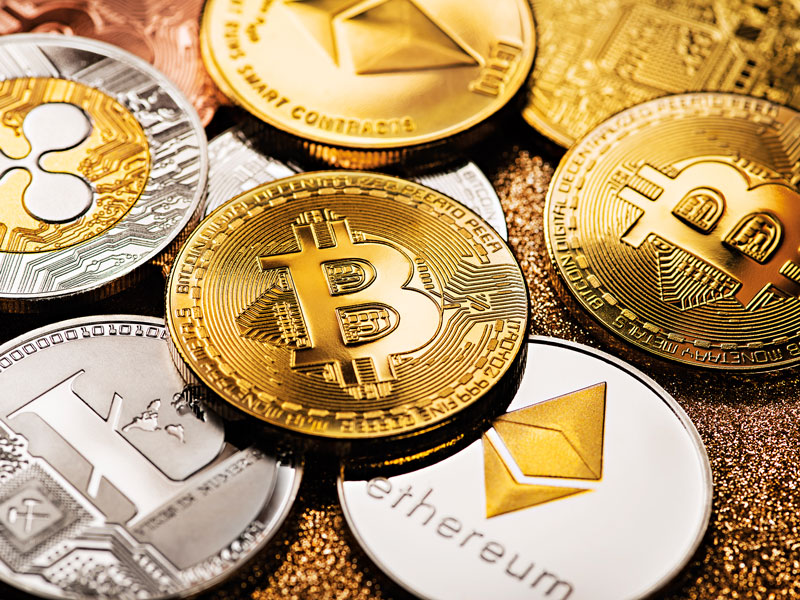 Cryptocurrencies, since its inception over a decade ago, are still relatively new technologies that, at its core, aim to offer a decentralised asset that has some value. Its purpose is to do-away with government-issued or any sort of centrally controlled assets; rather an asset that works via a democratic consensus of thousands or millions of users around the world. It's the people's control, really.
But perhaps, in order for it to succeed, there has to be some sort of custodial account system for the everyday user. Think about this: When you use your bank's app on your phone to send or receive money, all you care about is if the intended recipient has successfully received the amount; you don't really know or care about how your bank has talked with the other person's bank, or how banks really work in general. And in the case where something goes wrong, banks can relocate the money / it cannot be permanently lost. In legal situations, banks can freeze funds if say, a criminal, steals your money.
Now yes there is certainly a place for non-custodial wallets to co-exist, as perhaps most of you (myself included) would not keep crypto in a custodial account. We are the type of people who want full control over our crypto, as decentralisation is the motivating factor behind cryptocurrencies in the first place. But all I am saying is, there should also be centralised options for those that are perhaps not very tech savvy, or just simply want to hold their cryptocurrencies without the risk of say, losing their private keys.
Cryptocurrency exchanges are not an example of this, as there have been numerous reports of people's accounts being frozen for often vague reasons. Largely due to a lack of legislation in most places in the world, crypto exchanges often have lots of free reign, compared to banks.
What not to do - Commonwealth Bank of Australia
Interestingly enough, one of the biggest banks in Australia, the Commonwealth Bank (or Commbank for short) is planning to launch a system similar to what I've described above; but with one major caveat.
Commbank plans to partner up with Gemini, a cryptocurrency exchange, which will help Commbank implement cryptocurrency services directly into their banking applications. This essentially provides Australians a fast, easy, and quite a secure route to purchasing crypto. Sounds great right? A major bank offering cryptocurrency services is certainly one step closer to mass adoption. The problem is, they do not plan on letting users withdraw their cryptocurrencies to non-custodial wallets. In other words, while you have a certain amount of crypto in your name, you don't actually own the private-key rights to it.
The purpose of crypto, at its core, is to offer decentralisation and this defeats the purpose of that. Perhaps the vast majority of users would like their banks to secure their crypto for them, and that's fine; but as a principle, users should be allowed to withdraw their cryptocurrencies to their non-custodial wallets.
Banks over the globe know they cannot do anything about cryptos due to their decentralised nature, and you have many banks that don't allow payments to crypto exchanges in an effort to prevent people from buying cryptocurrencies. Commbank, on the other hand, took a different route and will offer the cryptocurrencies themselves, and this way they get to essentially keep control of people's cryptos.
A better solution
Instead of 'locking' people's crypto onto platforms, people should be allowed to withdraw their tokens to non-custodial wallets. This, of course, would come with warnings and waivers that if it is lost, there's nothing the bank can do, and that this is not recommended for everyday users.
But if it's not recommended for the average person to withdraw, how would they send / receive cryptocurrencies from others?
The solution to this is simple really. Banks would have some sort of common inter-bank platform in which users can register and safely send crypto to the other user. This way, purely bank to bank transactions between centralised entities would be recoverable in case something went wrong.
Concluding thoughts
Cryptocurrencies are inevitably the way of the future; and while it might not replace fiat, it will certainly live alongside it, perhaps in harmony. Given the decentralised nature of it, proper centralised infrastructure to complement decentralised systems will certainly help with the mainstream adoption of cryptocurrencies. While many banks are blocking bank transfers to crypto exchanges, others are adopting them, and hopefully we see more adoption as time goes on.