The Ledger Nano S Plus - The new & affordable hardware wallet. How does it compare to the original Nano S and the Nano X?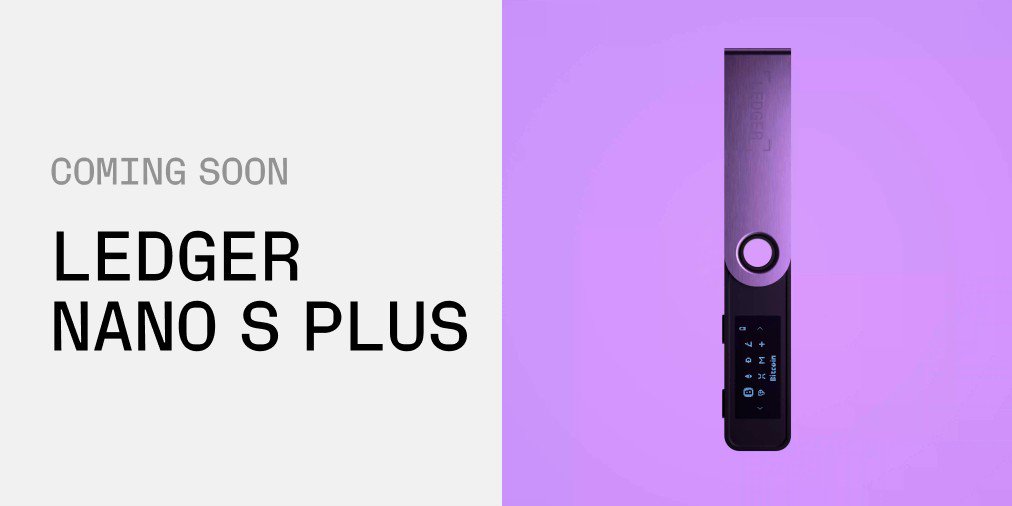 "Not your keys, not your crypto" as the old crypto saying goes. And all too often, it can be all too true. Due to the still largely unregulated and infant world of cryptocurrencies, crypto exchanges have been known to lock people out of their funds with no recourse. In fact, it's happening right now – many ordinary Russians are being locked out of their exchange accounts.
The best way to protect your crypto is through hardware wallets, and Ledger may have come up with one the most value-oriented devices today – the Ledger Nano S Plus.
If you're familiar with Ledger devices, the Nano S Plus is somewhere between the original Nano S and the Nano X – almost like a gimped Nano X.
What is a hardware wallet?
Let's ask another question: How are cryptocurrencies secured, and how does only the owner access coins / tokens on a public blockchain?
The answer to this is pretty simple; while everyone can view exactly how much any wallet has or what transactions the wallet has undertaken, only those with a private key associated with the wallet can initiate transactions and transfer crypto from the wallet to another. When you send a certain number of coins, you digitally sign it with the private key so that the blockchain knows it's a legitimate transaction.
What a hardware 'wallet' such as a Ledger device does is simply offers a secure way to generate, store and digitally sign when you want to send crypto to another wallet.
The wallet doesn't really 'store' anything; it simply stores the private key. Remember, anyone with the private key of a wallet and transfer crypto out!
While it is relatively secure to use software-based wallets, the private key can still be stolen through a variety of hacking methods – this is practically impossible when using a hardware wallet.
The Ledger Nano S Plus – How it compares to the original Nano S and the Nano X
At first glance, it's easy to recognise that the Nano S derives much of its DNA from both the Nano X and the Nano S. The white monochrome display is big – much like the Nano X – yet the buttons are at the top, like the Nano S.
Another improvement with the Nano S Plus is that it now uses the USB-C standard. A much appreciated upgrade.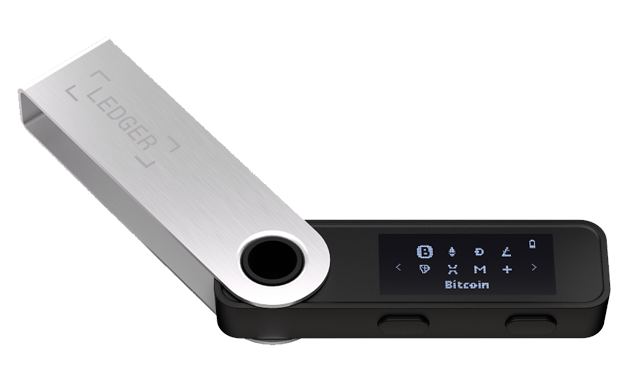 A notable improvement over the Nano S is that the Nano S Plus boasts a large storage, meaning you can manage over 5000 cryptocurrencies. The lack of storage was a big complaint of the original Nano S; you could only have a few apps installed, meaning you could only manage a few cryptocurrencies at any given time. To manage more, the user had to first delete some apps (note this does not mean your cryptos are gone, as they're stored on the blockchain) then install the appropriate app for the crypto token.
This upgraded is a much welcome one; it is like the Nano X in this regard.
However, unlike the Nano X and similar to the Nano S, the Nano S Plus does not feature an internal battery and does not have Bluetooth functionality. This means it is not possible to wirelessly interact with your ledger using your mobile phone; however, as with all ledger devices, you can use an appropriate wired connection to connect to your phone.
Which one should you get?
Let's talk prices.
As Ledger is a France-based company, we will use Euros. You can get prices in your local currency on Ledger's website.
| | | | |
| --- | --- | --- | --- |
| Device | Nano S | Nano S Plus | Nano X |
| Cost | 59 Euro | 79 Euro | 159 Euro |
If you want to manage a single or a few cryptocurrency assets, then you can get away with the original Nano S. However, note that this is a bit old, the device feels cheaper, and it uses a micro-USB connector instead of USB-C.
If you don't care about wireless functionality of your hardware wallet, then at 79 Euros, the Nano S Plus is a great choice. Due to its large storage, you can manage a lot of cryptocurrency assets on it, and it uses the new USB-C cable.
If you don't mind spending double the cost of a Nano S Plus and would like the wireless functionality, then go ahead and purchase the Nano X, the flagship Ledger hardware wallet.
Currently, Ledger is accepting pre-orders for their limited-edition Genesis edition of their Ledger Nano S Plus. You get a cool logo and an NFT with it, but functionally, it's the same as any other Ledger Nano S. Here's a picture of it below:
It's important to note that all three of these devices are secure. They all feature the proprietary secure element chip, which protects the private keys of your wallet from being exposed.
Conclusion
Overall, the Ledger Nano S Plus is a much-needed addition to the Ledger hardware wallet family; an affordable hardware wallet with a large storage.
For most people, this will likely be the go-to hardware wallet as it strikes the perfect balance between price and feature-set.